Edited on March 2, 2022
I changed the title to Smartmatic Hacked from Comelec Hacking Investigation. Because it seems that Smartmatic was the one that was hacked.
I believe this has been going on for over a month. And none of the concern agencies in the Philippines gave a damn. The group has been posting a lot of leaks already.
Update as of January 25
There seems to be a Facebook page called XSOX.Group that is currentl leaking data and it seems that the Smartmatic servers are hacked.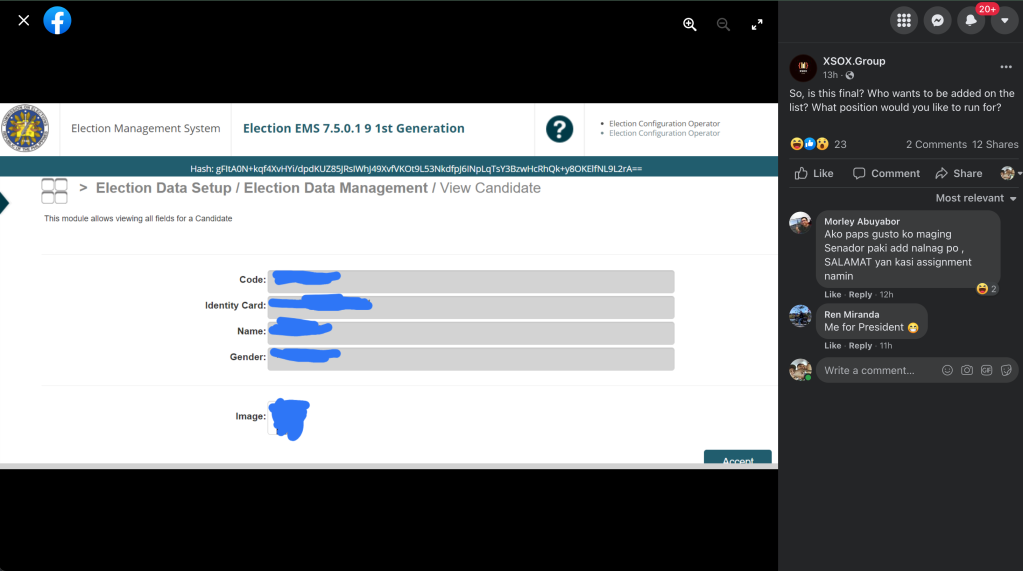 Recently a report from the Manila Bulletin indicated that the Comelec was hacked recently. NBI 2 days ago came out with a report stating that there was no hacking involved.
Curiously, I tried to investigate myself. I Googled several keywords until I spot my first clue. A cached link from RaidForums.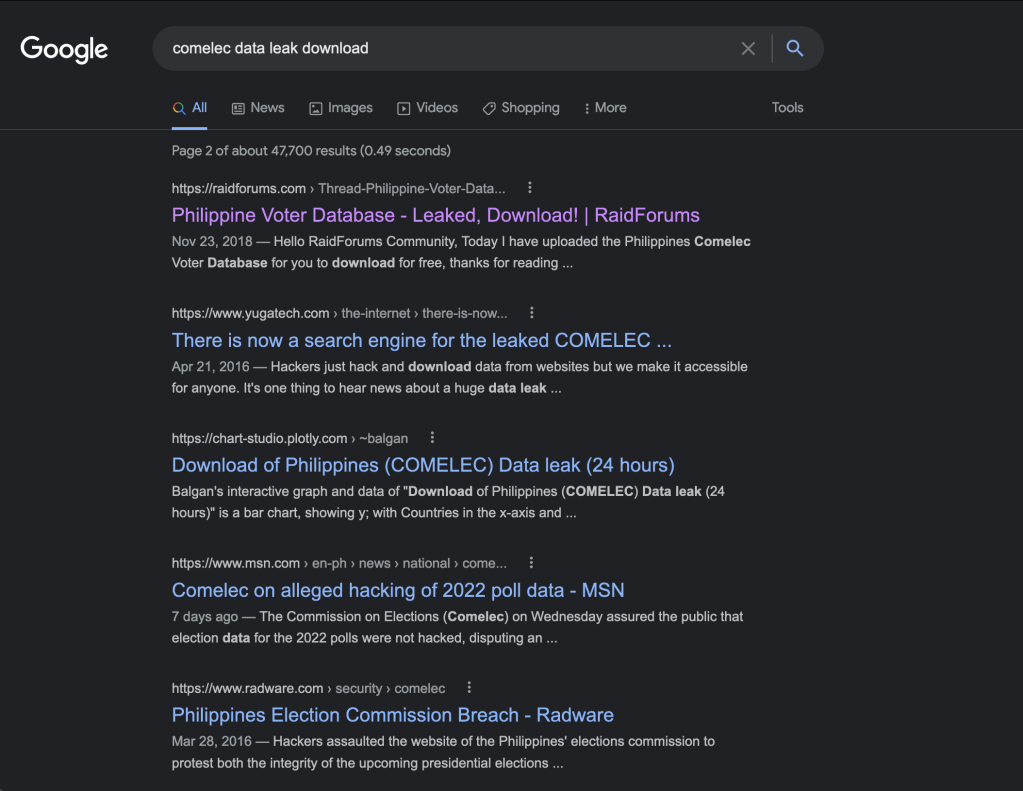 I signed up on RaidForums but the link is not visible to new users or members with low reputations. So instead I clicked on Google's cache instead, you can open this link. Below is the screenshot: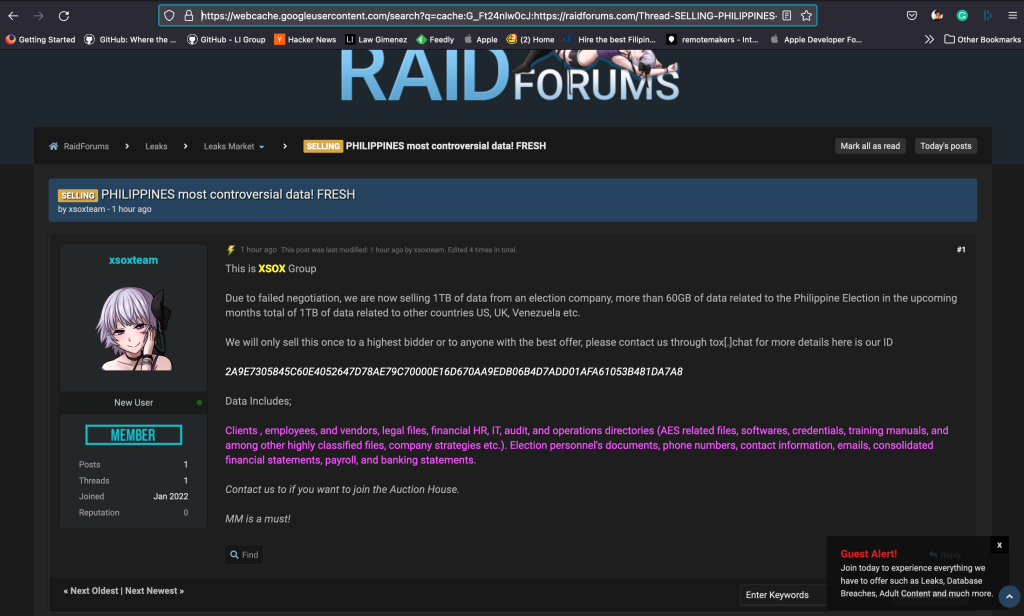 Still, inside RaidForums, I searched for "Philippines" and found another data dump. This time it is from a popular grocery chain in the Philippines.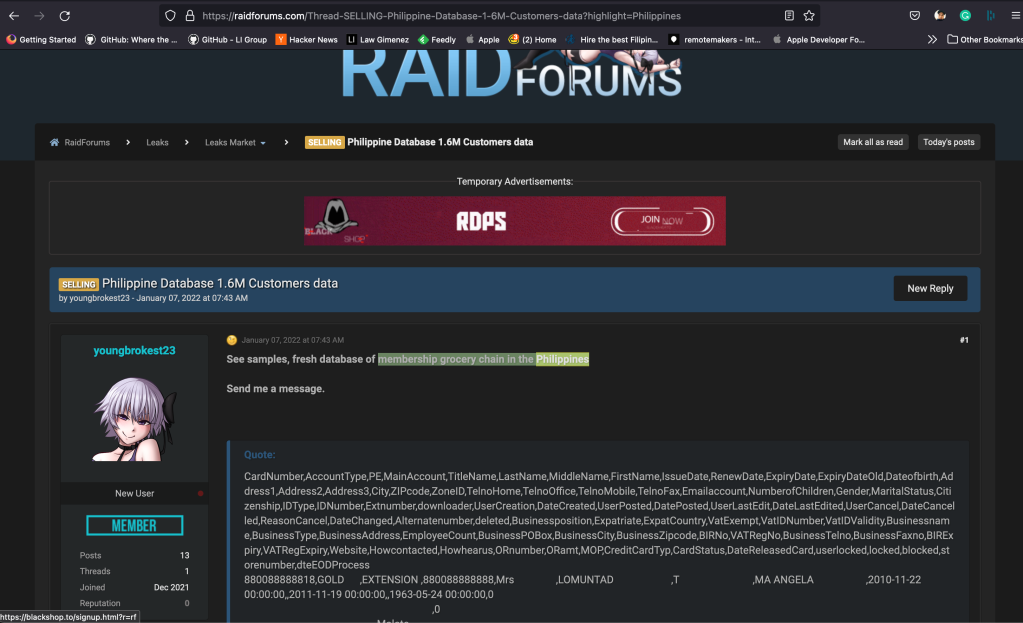 You can sign up freely on RaidForums if you want, it is free. But I don't believe you won't find any links to download the database dump since it is only available to members with huge reputations.
Conclusion
I'm not sure if the database dumps in RaidForums are legit but it certainly looked like one. I wonder if both NBI Cybersecurity Team or DICT found this forum.
It took me no less than 20 minutes for this investigation.