I discovered that the Globe rewards app is communicating over insecure HTTP and because of this, it suffers from data leak.
Using Wireshark I was able to read in clear plain text my phone number that I entered.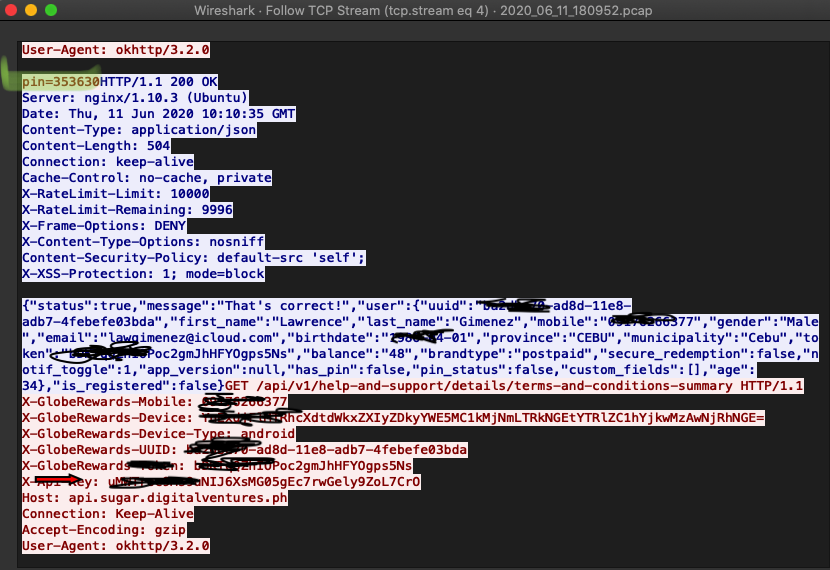 I was able to contact Globe Telecom regarding this bug and was rewarded with 2,000 pesos. Lol.